AC Repair Vidalia, GA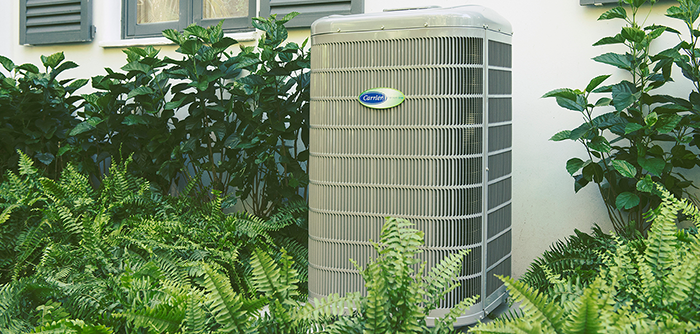 Summertime is the one time of year when our friends and neighbors in Vidalia, GA rely on their air conditioners the most. It doesn't matter if you're primarily using your AC to keep the humidity levels down or to cool off your home, we Southerners know that our air conditioners are essential to keeping us comfortable throughout the summer months. Whenever your AC fails, which at some point it, unfortunately, will, you need to have a local, trustworthy AC repair company on hand to make sure you and your family stay cool all summer long. We are your local choice for AC repair in Vidalia, GA.
Air Conditioning Repair Vidalia, GA
Whenever you need AC repairs or other HVAC-related services, Alexander Bros. is up to the task. We're dedicated to making sure our customers stay cool during the summer and warm during the winter. Our team is ready to service your AC during regular business hours and after-hours as needed. No matter what kind of AC issues you're having, contact Alexander Bros. today!
Best AC Repair Company Vidalia, GA
Choosing Alexander Bros. for AC repair in Vidalia, GA, is a decision rooted in trust, expertise, and exceptional service. With a team of highly skilled technicians, Alexander Bros. excels in diagnosing and repairing a wide range of AC issues with precision and efficiency. Their years of experience in the HVAC industry guarantee comprehensive solutions tailored to individual needs, ensuring optimal cooling performance. The company's commitment to customer satisfaction is evident through transparent communication, fair pricing, and a dedication to timely and efficient repairs. By choosing Alexander Bros., residents in Vidalia opt for top-tier professionalism, trustworthy expertise, and a cool, comfortable home regardless of the weather.
Premier Heating Repairs through Alexander Bros. – Local AC
Local HVAC experience
Licensed, bonded, and fully-trained techs
Reasonable prices
Availability: Daytime and After-hours
An HVAC service provider you can trust
Quality HVAC Repair Vidalia, GA
Alexander Bros. prides itself on our transparency and our dedication to our customers. We want you to understand what you can expect from a service call and why we recommend specific repairs. We also want to make sure you're comfortable with any repairs before we get started and we find the more transparent we are, the more satisfied our customers are – it's a win-win. When we come to your property for a service call you can expect the following:
We will arrive, on time of course, at your property. We'll bring a service van fully stocked with the common replacement parts for a variety of AC makes and models.
We'll have a brief chat with you about the issue(s) you've noticed and may ask a couple of follow-up questions to help us identify the source of the problem.
Depending on your issue, we may be able to easily identify the cause or we may need to do a full system assessment. Either way, we'll make sure we get to the root of the problem.
After we locate the source of the issue, we'll talk with you about how we can fix it. In some cases, it'll be a simple repair; in other cases, we may need to present you with a few options. At this time, we can tell you how much the repair will cost.
Once you give us your approval, we can start getting your system back online. We can usually start right away since we bring a number of supplies with us to every job.
Heating Repair Experts – Heat Pumps – Vidalia, GA
Our main goal is to get your AC up and running as quickly as possible while making sure all repairs are done properly. When you choose Alexander Bros, you know that you're getting the best AC repairs around, and at competitive prices.
Vidalia, GA Local AC Repairs
One of the things our clients appreciate the most is that our company is located right here in Vidalia, GA, meaning whenever you need AC Repairs or other HVAC services, we're only a phone call away.
Heating Repair Near Me
When it comes to winters in Vidalia, GA they are mild compared to the rest of the country. Although we are lucky to have great weather year round our heating systems are still important. When it comes to heating system repair in Vidalia, GA Alexander Bros. is your local choice. As an expert heating repair company we ensure you will stay cozy all season long. Trust our experience in heating repair and call us for your HVAC appointment today.
Top Rated Air Conditioning Repair Vidalia, GA
To remain the best AC Repair provider in Vidalia, GA, we'll do whatever it takes to ensure our customers are satisfied, their AC units are properly services, and we offer these services at reasonable, competitive rates. Contact us today and let us help keep you and your family comfortable.
Learn more about our other services:
Why Choose Alexander Bros?
Best AC Repair Vidalia, GA
Expert Air Conditioning Repair Vidalia, GA
Quality AC Service Vidalia, GA
#1 Air Conditioning Service Vidalia, GA Choice