AC Maintenance Vidalia, GA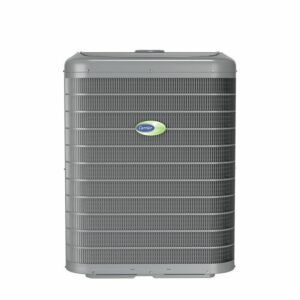 As a home or property owner, you know how important it is to perform maintenance on your property – everything needs to be well taken care of if you expect it to last a long time. One of the key parts of taking care of your property is to have your heating and cooling system properly serviced at regular intervals. By adhering to a routine maintenance schedule, you can make sure your HVAC system operates at maximum efficiency, lasts as long as it should, and continues to be safe to use. Here at Alexander Bros., our techs are ready to help you get the most out of your property's heating and cooling system. We are your local choice for AC maintenance in Vidalia, GA, and also the surrounding areas.
Air Conditioning Maintenance Service
We want to make sure that we thoroughly examine your heating and cooling system every time we come out for a routine maintenance service call. We've come up with a checklist that is guided by Energy Star's recommendations for HVAC maintenance. When we come out to service your heating and cooling system, you can expect the following:
If Needed, We Can Adjust Your:
We Ensure Your Electrical Connections are Tight and Secure
We Always Check Your:

Starting Capabilities
Outdoor and Indoor Coils
Temperature Split
Refrigerant Charge
How Well Your Safety Device Functions
Heating and AC Cycles
Motor Voltage and Current

We Always Clean the:

Electric Heat Strips
Condenser Coils
Condensate Drains

We Will Apply:

Protective Coating
Lubricant to Bearings & Motors 
Heating and AC Maintenance Services in Vidalia, GA
Why call on an HVAC company that's located far away? When you choose Alexander Bros., you know that it'll never take us long to drive to your property, especially since we're located right here in Vidalia, GA.
Schedule Your Heating and Cooling Maintenance Appointment!
Ready to have us service your HVAC system? Give us a call to schedule an appointment or to learn more about our maintenance services.
Learn more about our other services:
Why Choose Alexander Bros?
Quality AC Maintenance Vidalia, GA
Expert HVAC Maintenance Vidalia, GA
Best AC Service Vidalia, GA
#1 Air Conditioning Service Vidalia, GA
Top-Rated Air Conditioning Maintenance Vidalia, GA
We Offer The BEST Spring Air Conditioning Maintenance!